SPURS Burger! MainStreet Grill
---
---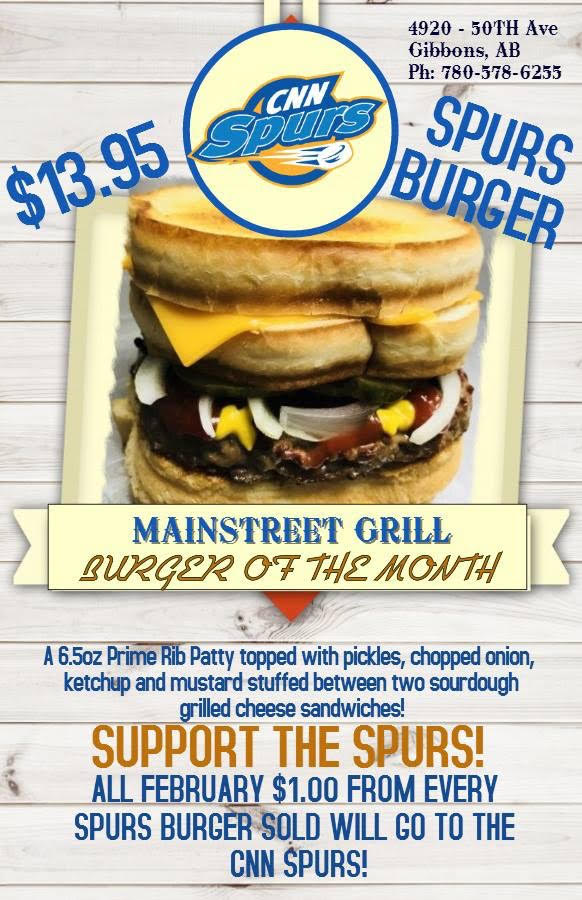 ---
MAINSTREET GRILL in Gibbons is pleased and so excited to launch its February Burger of the Month THE SPUR BURGER!!

This burger was designed with what kids love ..Cheesy Grilled Cheese ... and our AAA Alberta Prime Rib Beef Patty for adults, in mind. With that you literally get a GRILLED CHEESE BURGER! This is our SPUR BURGER!!

You can order it plain for the kids with 2 grilled cheese and burger in the middle or with regualar with Mustard, Ketchup, Mayo, Onion and pickles!! Either way, this burger is DELICIOUS!

THANK YOU Mainstreet Grill!!